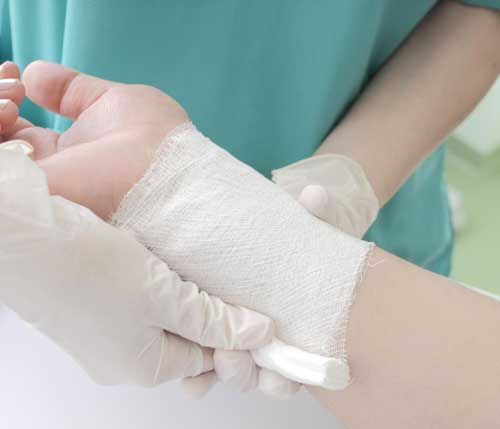 When you or your child develop an illness or have a sudden injury, nothing is more important than immediately relieving the pain, treating the injury, and getting the patient on the road to recovery. You'll get quick access medical treatment through urgent care services at Holvik Family Health Center. Call the office in Visalia, California, to schedule a same-day appointment, or take advantage of their walk-in services. Their urgent care services are available to provide quality care for patients of all ages.
---
Urgent Care Q & A
What are the benefits of urgent care?
The team at Holvik Family Health Center provide urgent care so that you have quick access to medical treatment for injuries and illnesses. When you seek urgent care at their office, you also avoid the higher costs and longer wait times at the emergency department.
Dr. Holvik is so dedicated to meeting your health care needs that Holvik Family Health Center offers:

Urgent care walk-ins
Same-day appointments
Open on Saturday, primarily for walk-in service
What conditions are treated at urgent care?
Dr. Holvik and the nurse practitioners at Holvik Family Health Center have extensive experience and training in family medicine. They're prepared to diagnose and treat the full range of injuries and illnesses that demand urgent care and they treat all ages, from pediatrics to geriatrics.
Some of the most common conditions treated in urgent care include:
Abdominal pain
Asthma
Coughs, cold, influenza
Earache
Headache
Sore Throat
Pink Eye
Injuries from accidents and falls
Sprains and strains
Minor fractures
Skin rash, poison ivy
Urinary tract infections
Mild allergic reaction
Flare-up of chronic health condition
When should you go to the emergency room?
Please don't hesitate to call the office if you have questions about a health problem.
The team at Holvik Family Health Center asks questions about the severity of the problem, then determines whether you should come into the office for urgent care or if you should get treatment at the emergency room. These conditions should be treated at the emergency room:
Seizures, loss of consciousness
Fever in newborn: Less than three months old
Heavy bleeding
Signs of a stroke: Weakness or numbness on one side of face or one arm, difficulty speaking
Compound fracture (bone sticks out through skin)
Severe burn
Poisoning
Severe head or neck injury
Signs of a heart attack: Chest pain, back or jaw pain, difficulty breathing
As long as you don't have an emergency condition, please take advantage of urgent care at Holvik Family Health Center. As your primary health care team, we're already familiar with your medical history, so we're able to provide quality urgent care quickly, compassionately, and with the full knowledge of your individual health needs.